'Black Lives Matter' messages embraced by businesses and homes across town
It's not just the youthful 'Kindness Committee' - a group of kids spreading compassionate messages through signs and displays - that has been busy leaving statements of support for the Black Lives Matter movement in town.
Over the last few weeks, the countless, three-month-old citywide statements of coronavirus resilience and quarantine safety we've become accustomed to in Petaluma ("We're All in This Together") have been rapidly added to with "Black Lives Matter" signs appearing as chalk drawings on park sidewalks, signs in store windows, and large displays in residents' front yards.
One walkway in Oak Hill Park includes the names of black Americans that have become part of the growing "Say Their Names" campaign. Kentucky Street and Petaluma Boulevard have seen the now iconic square signs appearin gin window after window.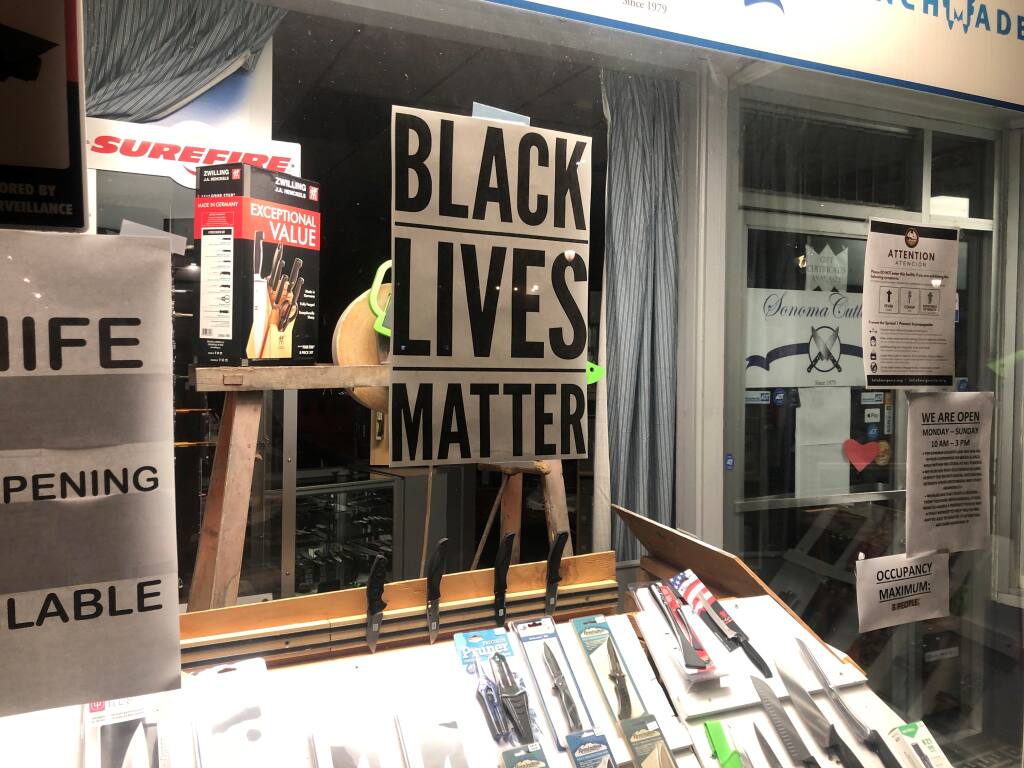 Some have chosen to make slightly more lengthy statements of support for the movement.
Among the more widely visible of these, in Petaluma, is the message currently posted on the marquee at the Phoenix Theater, which proclaims, "Without black lives No Jazz, Blues, Funk, Soul, Reggae, Hip-Hop & No Rock 'n Roll."
(This story is an excerpt from this week's BUZZ column, a collection of news and notes and little tidbits from around Petaluma. Have an idea of a good BUZZ item? Drop a line to Community Editor David Templeton at david.templeton@arguscourier.com)