Columnist Houston Porter offers round 2 of his 'Easter treats and eats' in Petaluma
We were sure there would be more Easter feast announcement after last week's column and sure enough, a few more options came hopping in. However, on this holiday more than most, make those reservations and pre-orders early because this is the first major holiday in over a year for which our restaurants are offering limited indoor dining. They are sure to be backed up, especially because many are struggling to find staff. Additionally, please keep in mind that Easter is one of the few holidays when many of our local restaurants close. Some regularly close, while other will be closed this year because they are short staffed and this is as good a time as any to give their hardworking kitchen and serving crew a day off with the family. So, make sure you double-check with your favorites if you plan to eat out or order take-out the day of to make sure they are actually open, and if they are, order early as Easter 2021 is likely to be a blockbuster.
Along with last week's announcements, new additions to the Easter feast menu include Penngrove Market, Beyond the Glory, April Pantry and Café Bellini. Check with them directly for availability as Easter is now less than a week away and restaurants are still trying to avoid over-ordering from their suppliers.
Penngrove Market (penngrovemarket.com) is offering dinner for four of Boar's Head glazed ham, creamy veggie gratin with leeks, broccoli and cauliflower, twice baked potatoes with black pepper pecorino and chives and organic mixed greens, all for $60. We thoroughly enjoyed Penngrove Market's Passover dinner for four last week for the same price, and could not believe how much food there was. However, we were not surprised at all at how tasty the meal was, which is what we have come to expect from Penngrove Market's kitchen. They are also offering lemon meringue tarts and hot cross buns for Easter dessert, although we never leave the store without a pint or three of the Penngrove Market exclusive chocolate chip cookie ice cream from Mariposa Ice Creamery, made with large chunks of Penngrove Market's house-made cookies.
Beyond the Glory (btgpetaluma.com) is also offering a family-style meal for four for $65 with a choice of meat (lamb chops, barbecue ribs or BTG house made marinated tri-tip), choice of salad (garden salad or Caesar), red potato salad, house made baked beans with ham and sourdough bread.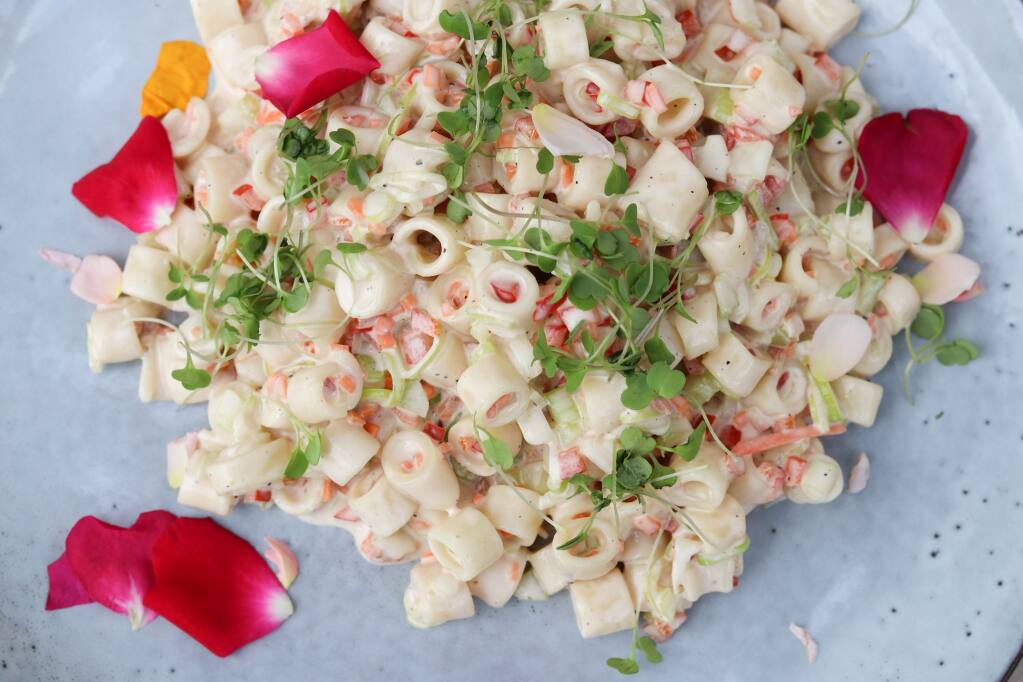 April Pantry (aprilpantry.com) is becoming a perennial special meal favorite and Easter is right up their alley. They are offering delivery or pick-up between 3 and 6 p.m. on Sunday, with everything packaged in eco-friendly containers or reusable recycled plastics. The full-size order is $150 and will serve four, while the half order is $75 and serve two. Dinner starts with an Easter egg basket filled with hand-decorated hard-boiled eggs, chocolates and confections and ends with lemon rhubarb cake with lemon glaze. In-between is a spring farmers salad (tender spring lettuces, thinly shaved colorful Easter egg radishes, sugar snap peas, edible flowers and micro greens, topped with house-made herb yogurt ranch dressing), roast of lamb (marinated in sweet orange flowers, garlic and yuzu and comes with ginger mint-lime yogurt sauce), charred springtime farm veggies (asparagus, rainbow carrots and spring onions with lemon aioli), green garlic mashed potatoes with crème fraiche and chives and "pull apart" buttery dinner rolls with edible flower power herb butter. Dinner also includes a side of sweet pea and mint raviolis with tarragon cream sauce, unless you want to opt for the vegetarian dinner, in which case these raviolis are served in a larger portion as your main, in place of the lamb.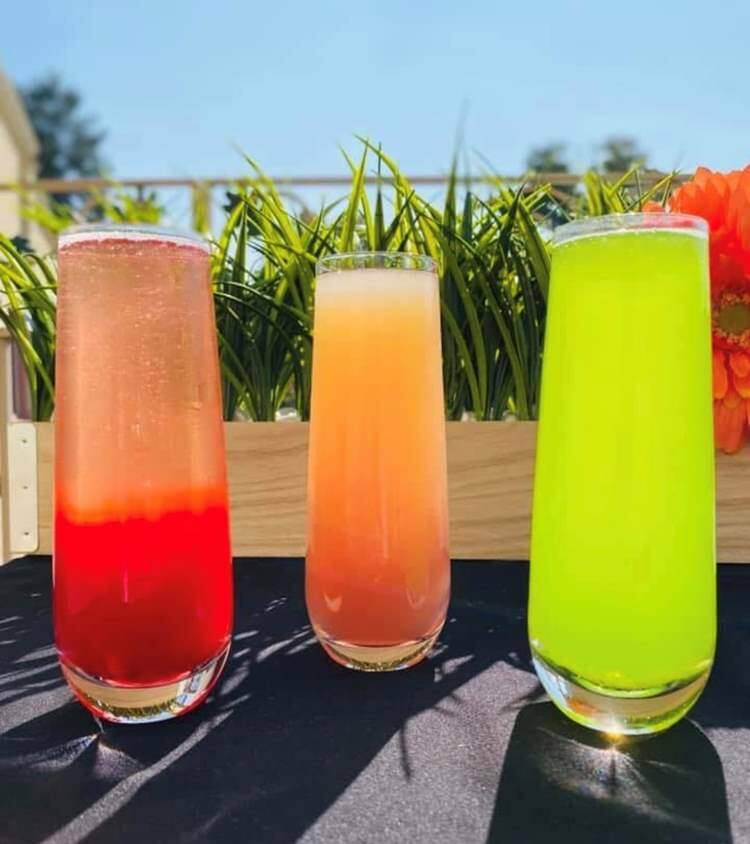 Café Bellini's (thecafebellini.com) Easter special is herb-crusted prime rib with au jus, served with mashed potatoes and seasonal veggies, all for $29 per person. This menu item is available starting at 3 p.m. on Sunday and will run until it is sold out. And don't forget that Café Bellini has a full bar as well as plenty of other great food items if that prime rib sells out. In fact, they offer several family-style meals which feeds four to five people, depending on how hungry your family is. Currently, they have a fried chicken meal (two whole chickens, mashed potatoes, gravy, coleslaw and four biscuits, $75), roasted tri-tip (plus mashed potatoes, gravy, barbecue sauce and fresh vegetables, $65) and spaghetti and meatballs (blend of ground chuck and pork sausages meat balls, marinara sauce, spaghetti noodles and parmesan cheese, $65) A family-style garden salad with choice of two dressing is an additional $18.