Petaluma's Past: That fateful April of 1865
Let's look back to the 1860s and view that great Republican President in the violent times of civil war. Petaluma and Santa Rosa were on opposite sides of the issues then, and indeed, some verbal vitriol was of the muddy farmyard variety here.
Following the bloodiest conflict in American history, our President Abraham Lincoln – who was avidly anti-slavery – had proposed taking a moderate position with the soon-to-be-defeated Southern States following the end of the civil war.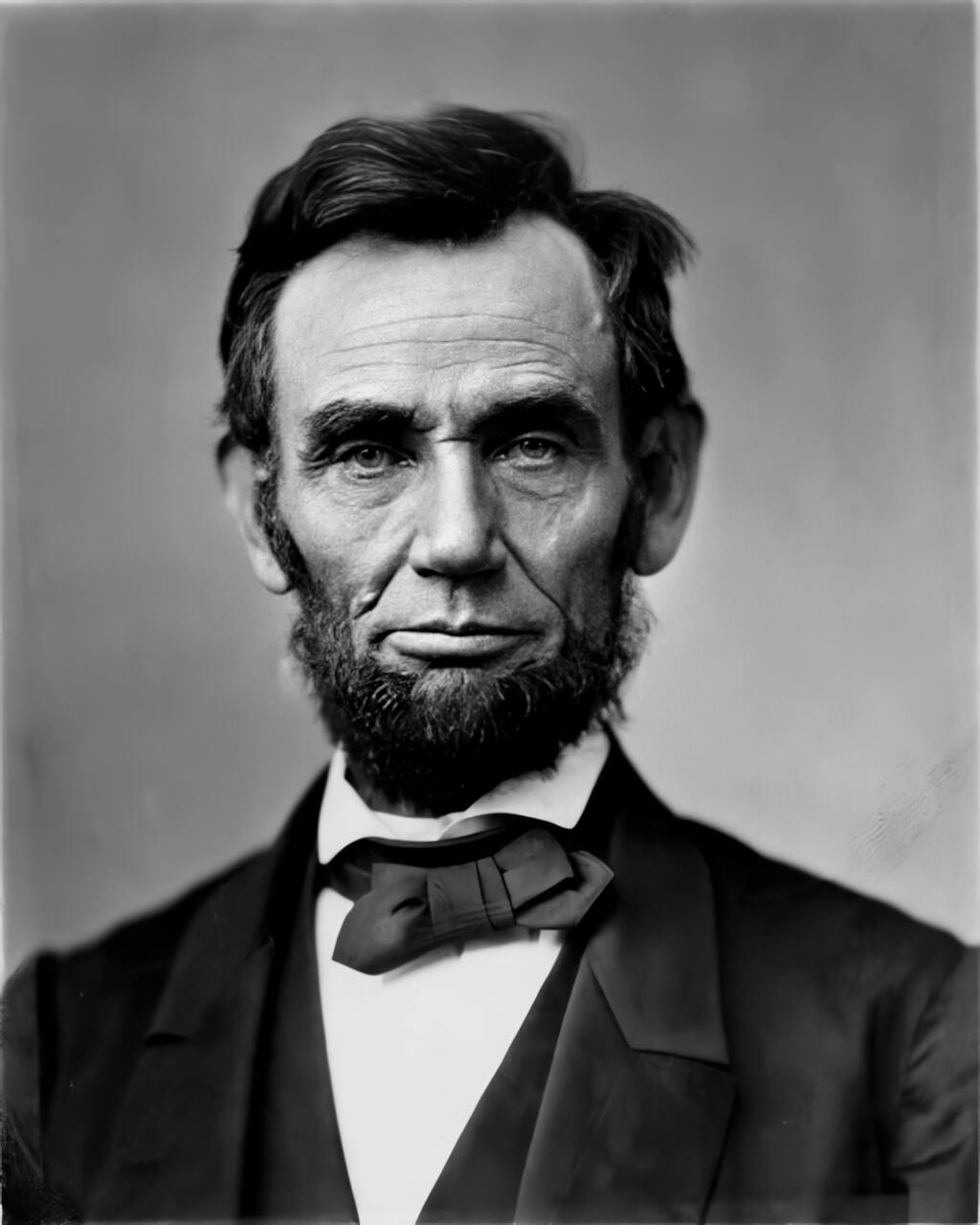 Noting, "A house divided against itself, cannot stand," he hoped to bring the South back into the Union as soon as was possible. This approach was not overly popular, due to the emotional attitudes of the times and differing opinions were on everyone's lips.
The war had been a vastly pivotal event and the anti-slavery Republicans wanted the country to reconstruct itself into one grand union, while the post-war Southern Democrats remained rebellious – and that attitude was not only in the Southern States.
Petaluma had largely supported Lincoln and the Union, while Santa Rosa – which had been mostly settled by Southerners – was anti-Lincoln and pro-slavery at that time.
The Santa Rosa newspaper, the Democrat, had stated, "The South will continue to fight to the last. They will show us they are unconquerable." While Petaluma Editor Sam Cassiday warned, "There are those among us who have the will to kill. The loyal press will hold them as accessories, aiders and abettors."
Even in Petaluma, a Democrat functionary had stated, "We deem it impossible that the Republican Party can reunite and restore the Union of Southern States, and the attempt of the Sonoma County Central (Republican) Committee to propose Union Democracy is a bad political trick!"
The situation was volatile, and April of 1865 brought these issues into focus.
On April 9, secessionist general Robert E. Lee surrendered his army to Ulysses S. Grant and then just five days later, President Abraham Lincoln was assassinated by Southerner John Wilkes Booth. Our Republican Petaluma Journal and Argus, ominously said, "We know the men who would do murder here. They are all Democrats!"
Wow!
Lincoln's death was much mourned in Petaluma.
Shops were closed, black crepe was hung everywhere and flags were at half-mast. A funeral parade was scheduled for the next day with an empty hearse, a riderless horse, pallbearers, and a military band. The sermon was given by our Professor E.S. Lippett in Walnut Park. Our Journal and Argus proclaimed, "Petaluma in Mourning." Church bells tolled and, every half-hour from sunrise to sunset a cannon was sounded.
"Never before have we witnessed so widespread and unutterable sorrow," said Argus editor Cassiday.
Yet, there were those who still held other views.
In Santa Rosa, as in San Francisco, arrests were made of "men rejoicing over the assassination." In response, all five of San Francisco's "secession newspapers" (Rebel-owned) were totally trashed by uncontrolled mobs.
It was an idea that also caught fire here in Petaluma.
California had indeed gone to war. A wartime letter from California Governor Downey to Francis Lippitt had advised, "With the recent requisitions of the war department upon the State for five additional regiments, you are appointed Colonel."
That was after Mr. Lippitt had organized said units. Interestingly, monthly military pay then, with rations and clothing, was $15 for privates, $16 for musicians and $17 for corporals. Musicians kept up the morale, you see.
The 1865 post-war "Southern Plan" for freed slaves was to give them second-class citizenship, and the Northern States were outraged. Lincoln urged caution. Overall, about 700,000 had lost their lives in the war. The "South" had been devastated. Farms torn apart, stock killed, bridges gone. The entire economy had to be rebuilt, most of the young men were dead, leaving 1,000s of widows and orphans and the Southern States' dependence upon slave labor was, of course, no more.
It was turmoil.
These issues involved our entire country and here, in Sonoma County, the towns of Santa Rosa and Petaluma nearly went to battle against each other. After the Santa Rosa Democrat intimated that Lincoln's assassination may have been a "good event," Petaluma's armed troops actually gathered to invade Santa Rosa, with the intent of burning down the Democrat newspaper office. The men rode their horses as far north as The Washoe House stage stop on Stony Point Road.
But the ride had been hot, dusty and rough and the militia paused for beer. The hot blood was cooled for the moment, but this moment has forever been labeled, "The Battle of Washoe House," because the boys never did make it as far north as Santa Rosa.
The point is, folks, that even though we were far from the actual battling in the South, the Civil War did happen here too. Sadly, some of that turmoil and injustice still haunts us today, as recent headlines proclaim. 127 years later in 1992, Rodney King famously asked the question, "Can we all just get along?"
We need to try harder, with a lot more informed thinking.