The BUZZ: Kids' 'Kindness Committee' messages pop up all over (but trollish vandals prove unkind)
'Kindness Committee' signs vandalized: A group of Petaluma girls who call themselves The Kindness Committee have seen some of their signs in support of the Black Lives Matter movement vandalized and torn down over the last several days, but plan to continue spreading messages of kindness, compassion and hope. Between the ages of 11 and 14, the group's efforts over the last several months are best represented by highly visible tulle messages woven into chain link fences around town. The colorful displays are usually only a word or two - "Be Kind," "Be Bold," "Dream" and other inspirational suggestions - and can be seen at McDowell School, near a bike path at Santa Rosa Junior College, at Walnut Park and near the Cavanaugh Recreation Center. The eye-catching installations are generally "signed" with the group's whimsical signature, a balloon heart icon.
Inspired by recent marches and news regarding equality and nonviolence, the Kindness Committee created a "Black Lives Matter" sign for the tennis court fence at Leghorn Park, on the east side of Petaluma. The sign was placed alongside one of the group's tulle messages, but not long after, both the sign and the tulle message had disappeared. The girls replaced the sign with another, with the same result. As of Sunday, the girls had posted signs in the same location eight times.
"With all of them being ripped down by people in or around the community," writes Julie Lannert, who knows the group of girls. "It is troubling," she says, "as a tennis player even witnessed someone ripping one of the signs down in broad daylight. The girls have been yelled at while putting up signs."
According to Lannert, The Kindness Committee plans to continue spreading their messages, despite the difficulties.
Says Lannert, "They keep persevering through the challenges that they have been faced with."
'Black Lives Matter' messages embraced across town: It's not just the youthful 'Kindness Committee' that's been busy spreading messages of support for the Black Lives Matter movement. Over the last three weeks, countless three-month-old citywide statements of coronavirus resilience and quarantine safety ("We're All in This Together") have been rapidly added to with chalk drawings on park sidewalks, signs in store windows, and large displays in residents' front yards. One walkway in Oak Hill Park includes the names of black Americans that have become part of the growing "Say Their Names" campaign. Among the more widely visible signs in Petaluma is the message currently posted on the marquee at the Phoenix Theater, which proclaims, "Without black lives No Jazz, Blues, Funk, Soul, Reggae, Hip-Hop & No Rock 'n Roll."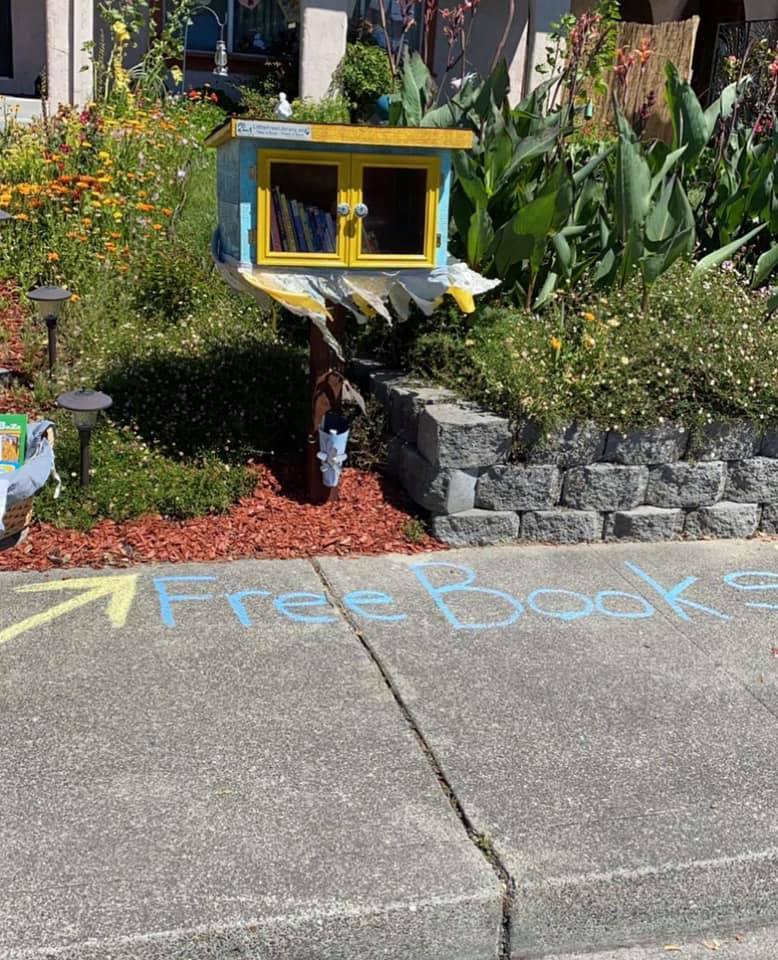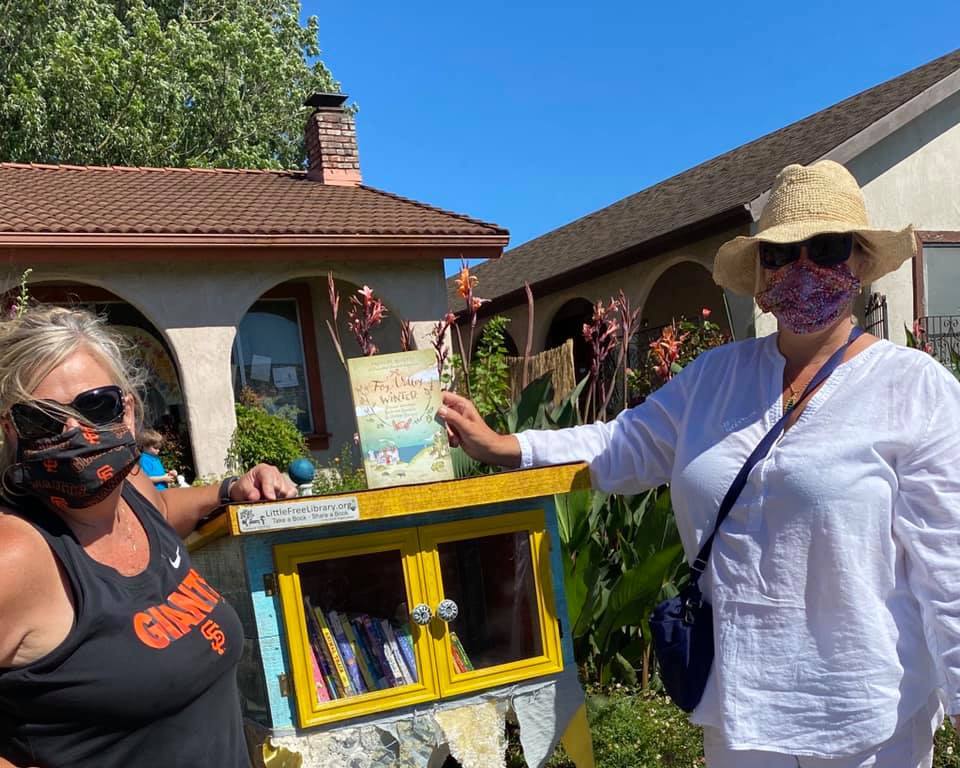 Karen Nau gets her own 'Little Library' for 60th birthday: Teacher gets her own 'Little Free Library' in celebration of birthday: Before the official end of the school year, Petaluma teacher Karen Nau spent a lot of time reading books aloud, via live streaming, to her students. During those months, she says she began dreaming of having her own "little free library" by which she could share books with all of her neighbors on the east side of town. According to Nau. Nearly 10 million books are shared or exchanged every year through an estimated 75,000 of those Little Free Libraries, a local and global phenomenon in which (mostly) used books are passed along to community members, who often leave their own used books in the sidewalk "libraries."
To help celebrate Nau's 60th birthday, her son, Marshall Nau built one of the diminutive objects and installed it in front of her house, joining over a dozen other such book-happy architectural constructs.
"It is so much fun to see the people young and old, who stop by and choose a book," says Nau. "Hand sanitizer is on hand to keep everyone healthy and safe while handling the books."
There was even an official grand opening for the new Little Library, held in Nau's Berrydale driveway, on June 9, on Nau's actual birthday. Masked family members and socially distancing neighbors and friends gathered for the celebration. They included local author Frances Rivetti, who brought along a copy of her own book, "Fog Valley Winter."