How Cinnabar and other Sonoma County theaters are surviving in a post-COVID world
In January, Santa Rosa Junior College suspended its Summer Repertory theater program, a local favorite with theatergoers since 1972. The junior college has been struggling with multimillion dollar deficits largely driven by declining student enrollment, a statewide trend.
A month later, Main Stage West in Sebastopol announced its final curtain call after 12 years. Like other independent local live theater companies, it fell victim to economic challenges that started with the pandemic and continued with controversial legislation that in some cases doubled the amount performing arts companies must pay their talent and staff.
Other programs are struggling. Transcendence Theatre Company, which started presenting its shows in Jack London State Historic Park 12 years ago, reports its revenues dipped 35-40% following the pandemic, and due to the aforementioned legislation, Spreckels Performing Arts Center in Rohnert Park saw many former independent contractors put on staff, almost doubling the production payroll in some cases.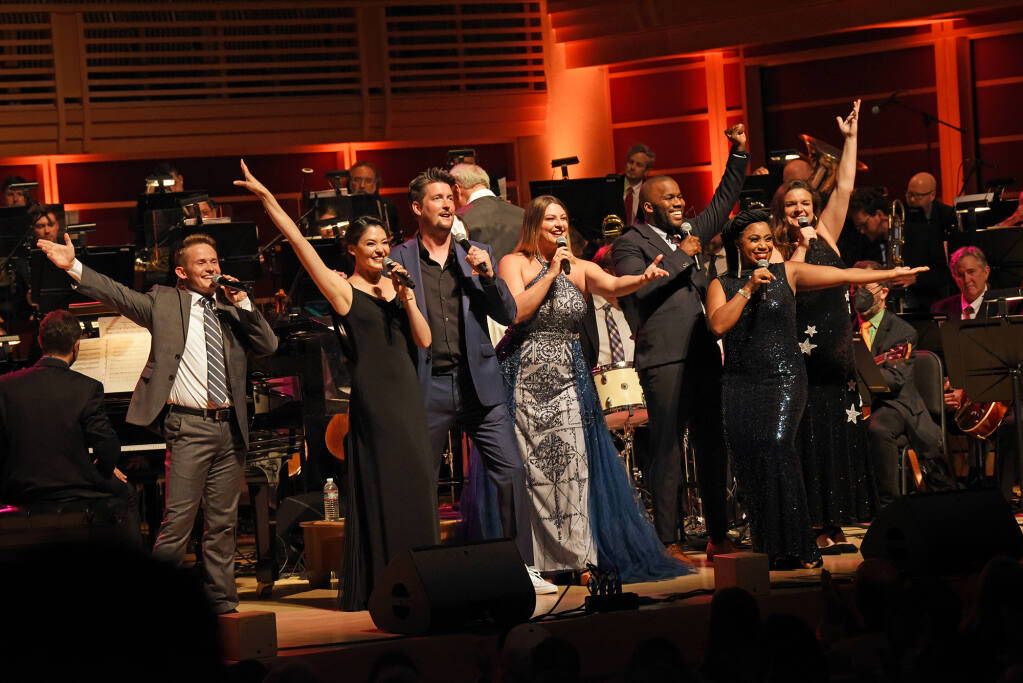 Despite the losses, local theater leaders insist that live theater is not dead. But to survive it must adapt not only to new economic realities, but also to the changing nature of audiences, in terms of both demographics and diversity.
Economic realities
After the coronavirus shut down large public gatherings in March 2020, live theater companies were unable to present much more than online or outdoor productions, if that.
"Theater took a horrible hit during the pandemic worldwide, and that continues to be difficult. I think we're building back," said Leslie McCauley, outgoing chairwoman and artistic director in Santa Rosa Junior College's department of theater and fashion.
The downward attendance trend isn't limited to local companies. Earlier this year, the New York Times reported that "Fewer than half as many people saw a Broadway show during the season that recently ended than did so during the last full season before the coronavirus pandemic. Many regional theaters say ticket sales are down significantly."
"I think that because of the pandemic, there were people who never came back because of their own health problems, or they don't want to be with that many other people, " said James Newman, who has directed the college summer theater program since 2006 and will succeed McCauley as theater department chairman next school year.
"Post-pandemic lag still persists among the older demographics," said Diane Dragone, executive director at the Cinnabar Theater in Petaluma. "There is a continued fear of crowded spaces within this group. I don't know if some of these people will ever come back."
Dragone recently announced her company, now marking its 50th season, will move to a new venue somewhere in Petaluma next year, but Jan Klebe, owner of the original Cinnabar site, still hopes to host performances there.
At 6th Street Playhouse, in Santa Rosa, the management reports that the theater's two performance spaces are running at 75-85% of their seating capacity. Other theaters have been harder hit, and are sometimes half-full at best.
"I think we all assumed the audience would come back after the pandemic," said Beth Craven, producing director at the Mendocino Theatre Company. Her long resume includes previous leadership positions at the 6th Street Playhouse and Main Stage West. "There's a lot going on now and who knows how it's going to shake out?"
Not only did the pandemic lead to fewer and smaller audiences, it also affected the casts and crews of theater productions, forcing companies to cancel performances more often than in the past. The classic motto "The show must go on" was compromised.
"We lost a lot of money due to sickness," said Sheri Lee Miller, artistic director and manager at Spreckels Performing Arts Center in Rohnert Park. "It used to be that if you weren't bleeding profusely or had bones sticking out, you went on stage. Actors ran offstage, threw up and went back out. After the pandemic, we're not comfortable with that."
Legacy of labor legislation
Theater leaders also noted the effects of California state law AB5, which took effect Jan. 1, 2020, and required companies that hired independent contractors to reclassify them as employees, imposing minimum wage requirements and increasing payroll costs.