Looking back at Petaluma's first bakeries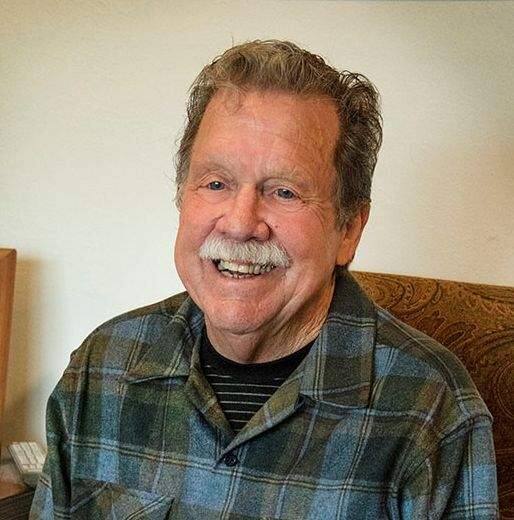 It seems like Petaluma has always harbored a craving for fresh bread and baked sugary temptations. In the late 1950s, there were five uptown bakeries offering a choice of fresh-baked loaves of white, wheat, rye and French breads, and a sweet-tooth-satisfying selection of delectable pies, cakes, cookies and other pastries.
Petaluma's oldest bakery was the U.S. Bakery, at 141 Main St., opened in the 1860s. It's gone through a number of owners and name changes since the 1990s and is now Della Fattoria.
The other much-loved earl Petaluma bakeries are Petaluma French, which opened in 1913 and became Lombardi's French in 1951, the Daylight, which opened in 1921 and became Joe's A-1 Bakery in 1954, Polly Ann in 1928 and Schindler's in 1948.
By the mid-1960s, we were down to four bakeries, but added two doughnut shops – Winchell's Donut House and Flaky Cream Do-nuts.
Longtime resident Bob Hofer became a baker as a teenager and may be the only person to have worked at three of the above bakeries. Along with having a career that required clocking in at 3 a.m., Hofer lived on the east side and watched it transform from hay fields and farms into an area where the majority of townsfolk live today.
Until the 1950s, East Petaluma was a combination of businesses such as Golden Eagle Milling, Poultry Producers of Central California, Cavanaugh Lumber Co. and Sunset Line & Twine, mixed with early 20th-century housing. The first subdivision on the east side, the Blackwell tract, was built in 1946. Before Highway 101 was completed in 1956, the first development along McDowell Road was a tract of about 125 two-or three-bedroom, one-bath homes, built in 1952 and known as McDowell Village.
Halfway across the country, in Huron, South Dakota, feed and grain inspector Jake Hofer, his wife Lorraine and children Bob and Brenda had decided to move to Petaluma, population 12,000, where they had relatives. Arriving in 1955 – with their belongings packed into a small trailer towed by the family Studebaker – the Hofers moved into a home on Cortez Drive. The cost: $8,000.
Jake landed a job with McNear Brick in San Rafael, and the children attended the Lutheran school on Fifth Street before transferring to McKinley School the following year. McDowell Elementary and Kenilworth Junior High were built in 1957, shortening the walking distance for students on the emerging east side.
"In our neighborhood every house had schoolkids," remembered Bob. "We had the first swimming pool on that side of town. All the kids came over to swim."
Safeway Stores moved to the east side, several gas stations opened, the Petaluma Inn was built and housing continued to spread along the renamed McDowell Boulevard. Petaluma Little League built its first baseball diamond at Kenilworth Park, a convenient spot for eastsiders like Bob, who played first base and was a left-handed pitching all-star on the Petaluma Grocery team.
"My first job was helping sweep out the California Theater on Saturday mornings for owner Doc Naify," Bob said. "Teenagers earned free passes to the show, which we'd attend that afternoon, but not before stocking up first at Eliot's Candyland next to Volpi's Grocery."
He was just 13 when Ramey Chaney hired him as a cleanup boy at U.S. Bakery.
"I cleaned all the floors, including the basement," he recalled. "When I was 16, I bought my first car, a 1950 Chevy for $50. Later I bought a '57 Oldsmobile from Ed Potts. By the time I graduated from Petaluma High in 1965 I was the head baker and bought myself a brand-new Buick Gran Sport for $2,500."
The mid-1960s were a troubling time in America and male high school graduates knew they'd be drafted into the Army and sent to Vietnam without a deferment.
"I wanted to go in as a cook or a baker, so I joined the Army in 1967," continued Hofer. "My first duty was in Texas, where I once volunteered to drive the General's car, which turned out to be pushing wheelbarrows full of cement. I never volunteered for anything ever again. In 1968, as a member of the 74th Reconnaissance Airplane Company, I was sent to Pho Loi, Vietnam, where our pilots relayed messages from out in the field. I worked in the mess hall and ran the Officer's Club."
Discharged, he returned to Petaluma, where his $125-a-week job at U.S. Bakery was waiting. A few months later, he got married. He and wife Virginia have been together 52 years. Not long after that, Joe Rupprecht offered him more money to work at Joe's A-1 Bakery.
Another job promotion in 1978 sent the family to Redding where he worked for Albertson's stores, Redding French Bakery and Al's Donuts, before moving back in 1984. More job changes were in store as Bob accepted jobs with DeCarli Bros. Propane and Frank's Mini Mart in Novato before he returned to the warm oven atmosphere of Lombardi's French Bakery.
"I mostly enjoyed working with the sweet doughs — the cakes, cookies and pastries," he said. "I then moved over to State Farm Insurance, where I began delivering supplies to State Farm branches until transferring to communications, where I wired buildings and cubicles for telephones."
Hofer took and early retirement at 55, but continued working at driving ranges in Rohnert Park and Petaluma, and Adobe Creek Golf Course. With their children Gina, Jeanette and Jeremy all grown, long-time campers Bob and Virginia have plenty of time to explore the countryside in their RV.
Harlan Osborne's "Toolin' Around Town" runs the second and fourth Fridays of the month in the Petaluma Argus-Courier. Contact him at harlan@sonic.net.